Main content starts here, tab to start navigating
We are honored to have served the community for 32 years and counting. Whether you are a local regular or a new friend, it is our pleasure to host you. We look forward to welcoming you to Garozzo's!
Michael Garozzo is the owner of both Garozzo's Italian restaurants in the Greater Kansas City Area. Michael was born and raised on the "Hill" in St. Louis. He began his restaurant career as a busboy, with a dream of one day owning a restaurant. His father Salvatore and uncle Alfio, both waiters in fine restaurants all their lives, encouraged Michael to pursue his dream.
He opened the first Garozzo's in 1989 "On a wing and a prayer" in the historic Columbus Park Italian neighborhood in Downtown Kansas City, A.K.A The North End. Today there are two popular locations as well as a thriving catering business in the Kansas City area. Garozzo's prides itself on its signature Chicken Spiedini, a Garozzo's creation, which has become a Kansas City staple.
In 1991, during Michael's visit to Italy, he decided to create his own private label of wine, Garozzo Cellars Chianti Classico, which is available by the bottle and glass in each of the restaurants and through curbside carryout.
Michael also wanted to recreate the dining experience at home, so he began bottling his Sugo (tomato sauce), Diablo sauce, Amogio and House Italian dressing. He painstakingly makes sure that each recipe is strictly followed and that the sauces are available at most grocery stores in the Kansas City Metro Area.
In 2016 Garozzo's started selling the Chicken Spiedini itself (freshly made, never frozen), in most area grocers. If you don't see Garozzo's Chicken Spiedini in your favorite meat department, please ask for it by name. Michael was honored by the Greater Kansas City Restaurant Association in 2001 as Restaurateur of the Year and served as President of the GKCRA in 2017. In addition, Garozzo's was voted Best Italian Restaurant in 2021 by Ingram's Magazine, The Pitch, and Kansas City Magazine. Michael, his family, and the entire Garozzo's staff invite you to a true Italian dining experience second to none. We hope you enjoy eating at Garozzo's as much as we enjoy serving you! Grazie & Buon Appetito!
A family tradition
Michael and his wife Maggie have been married for over 35 years and they have four daughters and eight grandchildren. Michael's daughters, sons in law and grandchildren, all affectionally refer to him as Babbo, the Sicilian word for dad. When speaking of his grandchildren, Michael says, "It's a whole new level of love, and being a grandparent is one of the only things in life that isn't overrated." In fact, Michael dreams to someday shower a minimum of 10 grandchildren with love!
Awards & Recognition
Garozzo's has received numerous awards and has been visited by countless celebrities from Kid Rock to Tony Bennett to Patrick Mahomes. The original location's wall of fame is legendary. Rated by Zagat as "One of the Top Italian Restaurants in the Country.....with food so good, you will taste it in your dreams… in a Sinatra's kind of hangout; their signature Chicken Spiedini is among the best dishes in town.".
ShandeeLand Podcast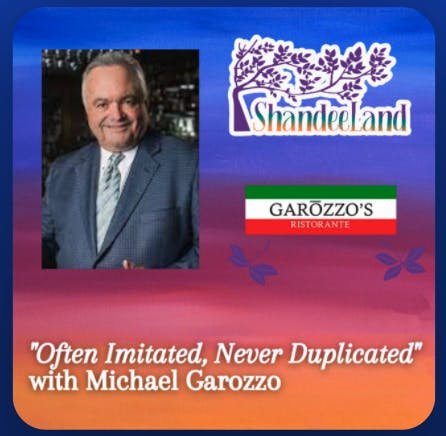 We were featured on the ShandeeLand Podcast
Listen Now and hear our Founder, Michael Garozzo, reflect on his many successes as a restaurateur - including the creation of our signature dish, the Chicken Spiedini.
Click here to listen to the full episode on Spotify
The Knot

- Best of Weddings Hall of Fame
- Best of Weddings 2021
Ingram's Magazine

- Gold Winner Best Italian Restaurant 2021
- Best Ethnic Restaurant 2020
- 19 All-Time Gold Awards
Kansas City Magazine
- Winner Best Italian 2021
Tripadvisor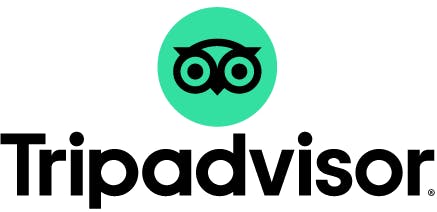 - #1 Rated Italian Restaurant in Kansas City
Zagat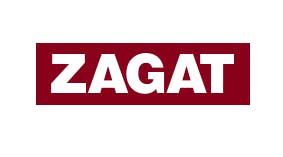 - One of America's top Italian restaurants
The Pitch Kansas City
- Best Italian Restaurant 2020
Taste of Home
- Best Italian Restaurant in Missouri
Where the Locals Eats
- Region's Best Italian Restaurant